The Kicks You Wear, Vol. 62 — Amateur hour is over
What if your favorite high schooler had a signature shoe?
Good morning, folks! Happy Friday! Welcome back to the Kicks You Wear. Thank you so much for rocking with your boy this morning.
First thing's first — we hit 800! Thank y'all so much, man. Without you, I'm not here. I appreciate y'all, man. So I'm giving away some shoes. I'll explain more in the newsletter.
Before we get there, though, let's dive in.
---
No more Varsity Blues. Just green
(Photo by dan carlson on Unsplash)
Imagine a world where your favorite college basketball player actually has a signature shoe.
You might not need to imagine for much longer, because our current reality is inching closer and closer to that becoming a thing.
A couple weeks ago the NCAA's Board of Governors said it supports allowing students to receive money from third-party endorsers for use of their name and likeness.
So long as they aren't being paid by their schools, they'd have the green light to make a buck.

Things like social media sponsorships and payments for personal appearances are on the table. That means deals with anyone from Nike to a local grocery store close to campus.
This is a big deal and pretty unprecedented territory for amateur athletics. Before, if they'd appear in, say, a commercial or a video game (RIP NCAA games), they'd be punished. The new rules, if instituted, potentially puts that on the table.
The NCAA has rejected and fought hard against this until now. It's taking a while, but change is coming. They created a "working group" about a year ago to research potential rule changes and now, a year later, they're beginning to think about how to make those changes in all three NCAA divisions.
Yes, the bureaucracy is taking forever. But, rest assured, this is absolutely going to happen. Not because the NCAA wants it to, but because student athletes are forcing their hand. More and more, players are taking advantage of their various platforms.
If those things don't do it, then Zion Williamson's case will. His former marketing representative, Gina Ford, is countersuing after he sued her agency last year to get out of their representation agreement.
During discovery, Ford asked Williamson to make statements of admission regarding alleged improper benefits recieved from Nike, Duke and Adidas.

Williamson now has to go under oath in court to either admit or deny Ford's claims as part of the process.
Look, we know the deal. This isn't the first time we've heard of something like this. But if Williamson actually goes under oath and admits this, that's a big blow to this whole "amateurism" thing.
This was college sports' biggest name (ZION!!!) at one the NCAA's star programs (DUKE!!!) taking money under the table. This ain't supposed to happen.
If it did and you have this, on top of the FBI investigation from a couple years ago, the cat is out of the bag, fam. And, honestly? It may as well be already.
Kids saw what the Ball family did — LaMelo Ball had a signature shoe while he played ball in high school. Even if Big Baller Brand failed (and it did), the blueprint is still there.
These kids aren't dumb. They see the opportunity there and they're starting to take advantage. If you're a star, there's no good reason why you should just go ahead and be one.
---
The 7-Eleven Dunk is dead
(Photo by Duy Nguyen on Unsplash)
Ding Dong, the 7-Eleven Dunk is dead. Thank goodness. Nike SB is scrapping the shoe, Complex Sneakers' Matt Welty reported late last night.
Nike claims that the 7-Elevens were made specifically for their Japanese market. Skating was going to be a big part of Tokyo's 2020 Olympic games this year and the shoe was supposed to pay homage to that.
In Japan, 7-Evelen stores are a big deal. It's been by a Japan's Seven & I Holdings and operates nearly 40 percent of Japan's more than 55,000 convenience stores, per the New York Times.

Convenience stores are considered essential in the country and 7-Eleven seems to be king among them. This all checks out and the collab starts to make more sense from that angle.
Where things got tricky was when U.S. skate shops decided they wanted in on the shoe. Dunks are hot right now, so it makes sense to want another limited release to drop. But, clearly, they didn't expect this reaction from the community.
Earlier this week Complex did a takedown of the shoe that pretty thoroughly and rightfully eviscerated. It wrote the sneaker off as a corporate cash grab that made no sense when you think about the history of Nike SB and its roots on the ground level.
It's a pretty compelling and accurate read of the situation. Here's a taste.
The 7-Eleven Dunks seem like everything that Nike SB isn't. I sit here and try and think of the connection. Maybe people skated in (and got kicked out) of the store's parking lots. I just don't see it. I know there will be hype around these shoes. Any Nike shoe with a logo on the heel is generally good (even if some have been duds).It will get compared to Roc-A-Fella Air Force 1s, Wu-Tang Dunks, and even the unauthorized Heineken Nike SBs (which released at skate shops but is rumored to have become scarce due to Heineken sending Nike a cease and desist letter). The convenience store logo just doesn't hit the same. I think of 72 oz sodas and microwaved wings, not a sneaker grail.
If you're into Dunks at all, that's a piece worth reading. It perfectly hits the nail on the head with some of the latest releases — including my beloved Ben & Jerry Dunks scheduled to drop later this month.
These are just corporate cash grabs. They don't really feel right as SB's. The Ben & Jerry's joints get a pass from folks like me because they look good. The 7-Elevens? Not so much.
All in all, this is a good thing. Not even because they sneakers were bad — and they absolutely were. This is good because this is what accountability looks like.
Nike scrapping this thing shows that they're listening to their community still. They didn't let this go down as a garbage collaboration.

This could've hurt the Dunk in the midst of its comeback and nobody wanted that. We would've already jumped the shark. Instead, they scrapped it. And that's smart.
It sucks these shoes didn't get the run or the appreciation when and where they were supposed to, but at least now they can be put on hold for a moment later down the line where they'll actually be accepted.
Until then, we've been spared y'all. Rejoice. And shouts to Welty for saving us. Lord knows we needed saving. Badly.
---
Under Armour could lose its Chef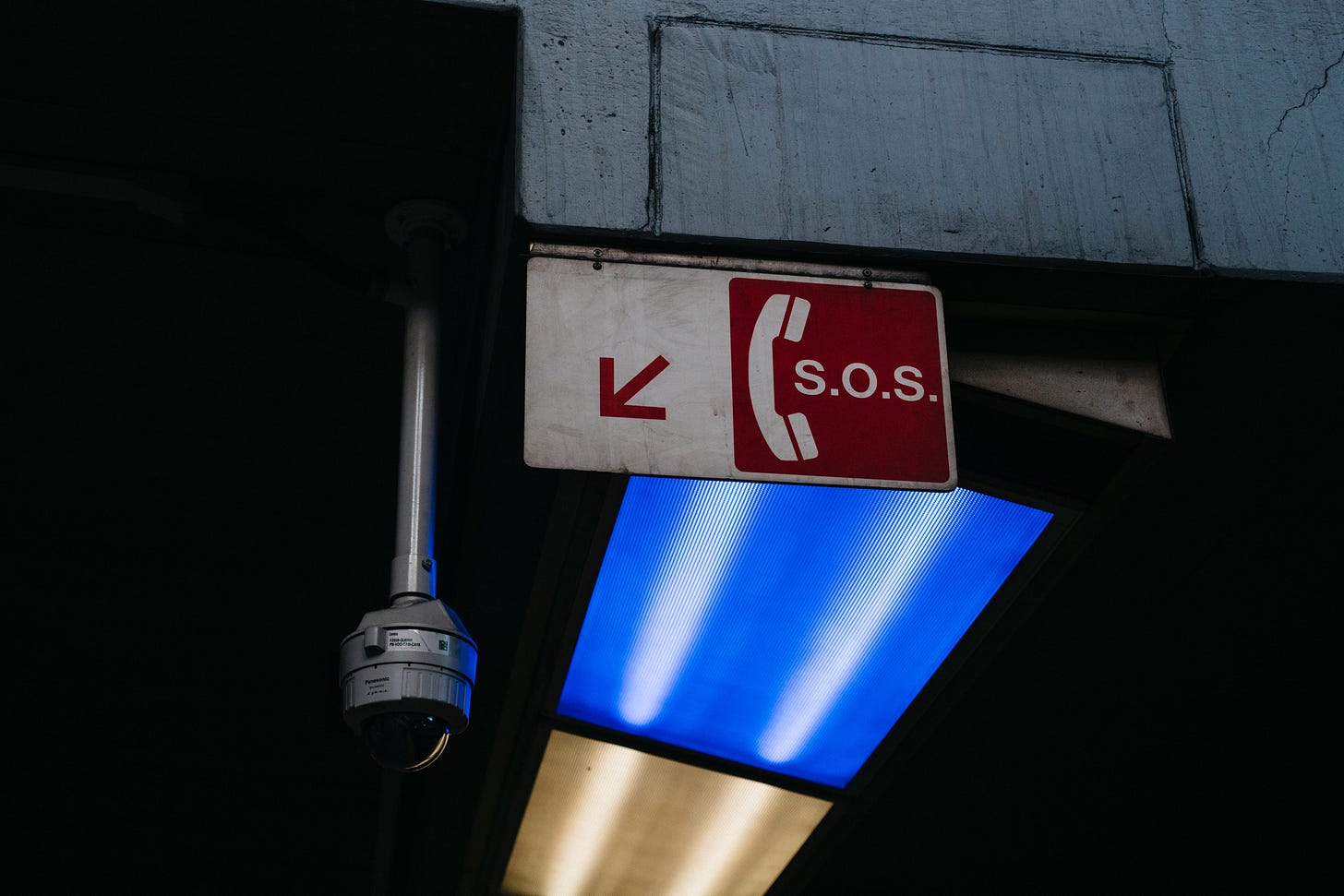 (Photo by Jp Valery on Unsplash)
Under Armour is going through it. Still. Things were already bad before coronavirus took over the globe. Now, with it? A terrible situation has become so much worse.
The brand's first quarter revenues are down by 23%, Lorraine Mirabella of the Baltimore Sun writes. 15% of that is due to COVID-19.
The company is projecting another big dip in revenue next quarter by as much as 50% or 60%.
They're really struggling to make ends meet because of a steep drop in demand. They laid off 6,700 employees temporarily last month, which always absolutely stinks. And things still look this bad.
The next step? Athletic endorsees. Under Armour is trying to renegotiate deals with their high profile athletes. That includes Steph Curry.
It's unclear if Curry will be included in those renegotiations, but if he is? The conversation gets interesting.
Curry was the one that supercharged the brand in 2015 through his championship runs with the Warriors and made it a legit competitor in the basketball space.

After that run, he signed an extension with the brand through 2024 that also included equity in the company itself.
If renegotiations open up, Curry could leave. The time is ripe. He already tried back in 2018 but was coaxed into staying by founder Kevin Plank and current CEO Patrik Frisk. Opening things back up gives him another opportunity to do so.
There are so many questions that come with that. Under Armour doesn't exist on the same plane it does without Curry. That's obviously not saying much right now, but he put it on the map. If he leaves, what does it become? Who is the face?
Right now, this is all just speculation. But this is a situation worth keeping eyes on. Curry was Under Armour's key. If he leaves? It's hard to tell what the future holds.
---
Giveaways on giveaways on giveaways
(Photo by Wilhelm Gunkel on Unsplash)
Again, y'all. Thank you so much for getting us to 800. I couldn't do any of this without y'all.
So to give my thanks, I have a couple of pieces of news. The first one you know. We're having a raffle TODAY. Somebody is getting some shoes from your boy.
Remember, we're going up to $150 now. So if you win, that's how much you'll have to play with. Fun, right!

The drawing is today at 12 noon ET. I'll enter every e-mail address up to the 800th sub into a random drawing. I'll shuffle it a bit and pick out an address. If that address belongs to you, you win.
Here's the next piece of news. We're doing this all over again! This is the road to 1,000 and we're not quite there just yet.
The only difference is once we hit a stack, we'll do two raffles instead of one. Going up to $150 each for y'all because I love you.
Thank you so much for this, family. None of this exists without you. I'm forever grateful. Good luck in today's draw. Tell your friends to subscribe so we can finally hit a stack and get these next two raffles popping.
---
#TheKicksWeWear
Y'all know the vibezzzzz. It's Friday! Kicks We Wear family stand up! Y'all killed it as always, man. I really ran out of space this week. I'm sorry if I missed you!
First, the better Mike came through with the Undercover 720's. Absolutely killer.
The homie Josh came through with the NASA Vans that we all slept on. So good.
The homie JBraze came through in the BHM Air Max 1's. Super duper solid.
The homie Rick Dubb came through in the Ashes LeBron 15's. Best LeBron model in a while.
My guy Kirby popped out in the Salt 700's and, man, they look dope on foot.
The homie Adrian showed out with the All-Star jersey 97's. Camera work immaculate, as usual.
My girl Jasmine came through with the 997's in grape flavors! That's some good taste.
My homie Greezy popped out in the Tephras. This man has all the Yeezy's dog, I swear.
The homie Tynes popped out in the Red Cement 3s. These joints are 🔥🔥🔥
My guy Nick popped out in the Tinker Schematic AM1. These joints are AMAZING. I need a pair for DIY purposes.
And then the homie Shawn P sent us home with a heater. My man pulled out these trippy Air Max 95's. BRUH. Killer.
Man, I need to step my shit up. Sheeeeeeesh.
---
Thank y'all again for spending a bit of time with me to kick off your Friday morning. It's my pleasure, family.
To our winner, I'll holla at you in a couple hours. To everyone else, see y'all on Monday! Stay safe out here.
As always, peace and love. Be easy. Be well. Be kind.
Signing off.
—Sykes 💯