The Kicks You Wear, Vol. 80 — 2020 is a terrible year to be a sneaker
You know, if you could actually be one.
Good morning, folks! Happy Monday! Welcome back to the Kicks You Wear. Thank you so much for rocking with your boy today. I appreciate you for your time!
Have any luck copping the Off-White J's or the Grateful Deads? I absolutely did not. Maybe next time? Probably not tho lol.
Y'all bout ready?
---
There won't be a sneaker of the year in 2020
(Photo by Maxwell Nelson on Unsplash)
Look at your calendar right now. August starts next week. July is over. We're only four months away from 2021 being upon us.
And it still feels like we don't have a "sneaker of the year." There's definitely not a clear front runner, at the very least. No singular shoe has quite been able to define the sneaker game in 2020.
Yes, before you roast me, there have been a bunch of notable drops this year.
This includes lots of Dunks — Chunky Dunky, the Grateful Deads, the StrangeLoves. And then you have the YZY Quantums, the 700's, the Off-White AJ4's and AJ5's and, of course, the Travis Dunks.

I'd even throw the Aime Leon Dore New Balance 827's, the Casablanca 327's and Stussy's Spiridon Cage 2's in there.
Those were all hyped in their own ways. People wanted those shoes — badly. And they weren't easy to get. But, in the months after the releases on almost every single one of them, it feels as though the spotlight they had faded so quickly.
Two things allow a sneaker to take hold of a year in 2020. Hype is absolutely one of them, like it or not. And every single one of those sneakers came with that. But it's also visibility. Are people actually wearing them? Do you see them in the streets?
That's why we won't have a sneaker of the year in 2020. Because that visibility factor is gone. We can't go outside. Coronavirus killed that.
Instead, the only way we're seeing shoes this year is by logging on to Instagram and seeing influencers we hate-follow wear them as we doom scroll down our timelines. In a regular year, you're outside. You see these shoes in the wild. You grow to love them more.
As a result, we've got a bunch of shoes coming with hype, but none of the visibility. And it's hard to create a lasting moment when you don't have that second part.
Just think back to last year's Sacai Waffle.
Not only was the design unique and innovative on an older Nike model, but the various colorways it dropped in also made it feel like a general release.

The various colors available from different drops made the shoe accessible and visible. You could actually see them out at a party or on a date or whatever. You also had a slight chance of actually grabbing some.
There isn't a single shoe from this year's crop with that same factor. Maybe the Stussy Spiridon's? Maybe the ALD 827's? Everything feels like it was too impossible to get. Especially during this time.
And the kicker is, even if you do somehow land those on a random restock or an aftermarket dip, what's the point? There's nowhere to actually wear them to.
Sucks, I know. But everything about 2020 sucks. Let's just punt it into the sun.
---
UK retail's bounce back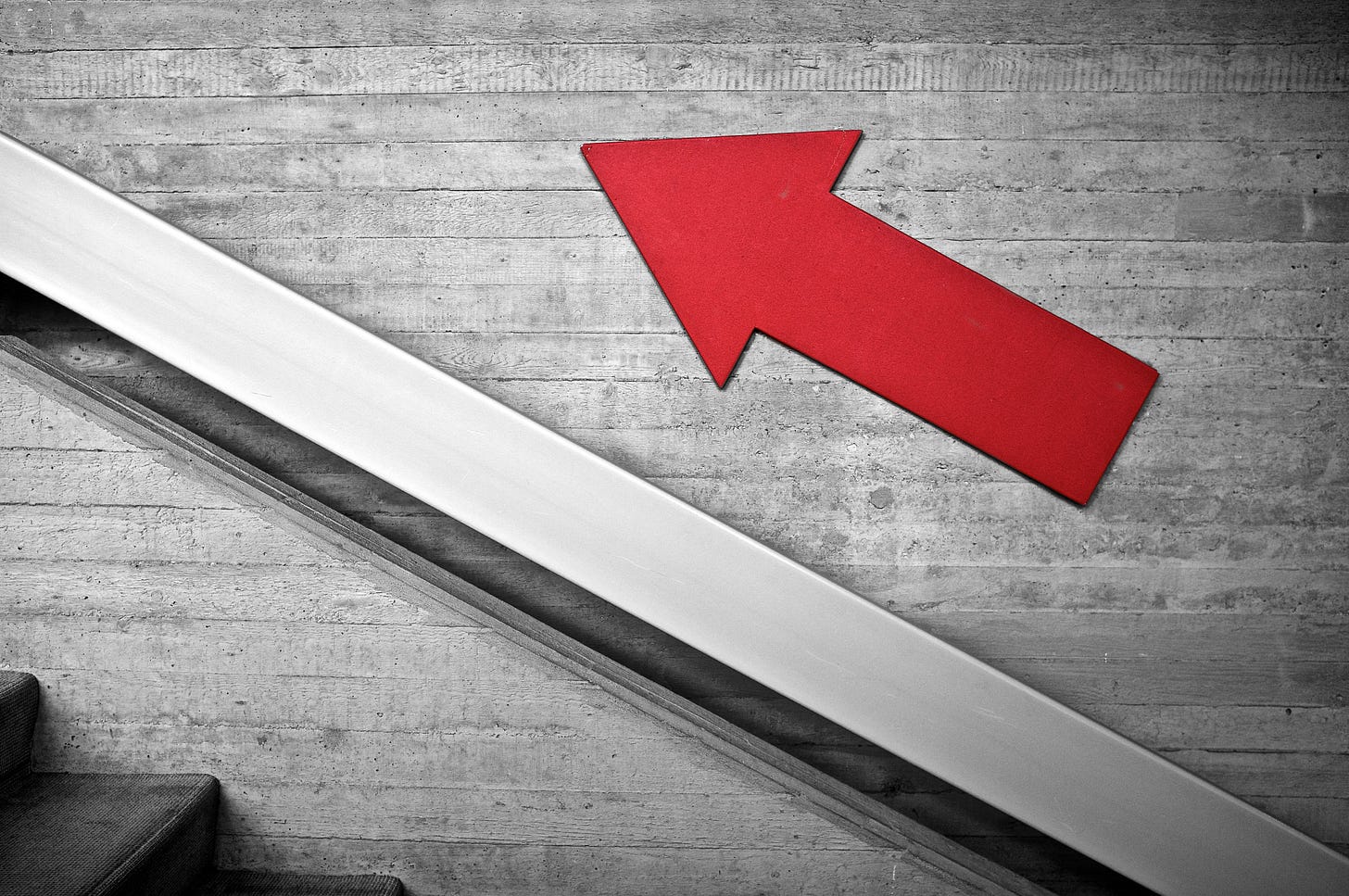 (Photo by Stephan Henning on Unsplash)
The retail industry will probably never be the same on a global scale because of coronavirus.
The pandemic has absolutely destroyed corporations that were once considered to be too big to fail. And we're not even close to being done dealing with this thing yet.
There is some good news, though. At least, from a retail front. There are some spaces that look like they may be on the up and up. Particularly in the United Kingdom, where retail just had a big bounce back month in June, per Footwear News.
The country had a 14% month over month improvement in June in the amount of goods sold last month. Economists only projected an 8% gain.

They only saw a 1.6% drop in goods sold year over year, which is also far lower than initial projections anticipated.
Consumers are spending more as they get used to the current state of things and become more secure with "living with the virus," as some folks would put it. Whether that's a good thing or a bad thing for society as a whole remains to be seen. For the retail industry? That's a big positive.
Whether it lasts or not is the question. The UK just lifted a ton of coronavirus restrictions at the end of June, and the number of COVID cases has just slightly ticked up. As people go out and spend more, there's a better chance that number will get worse.
Once that happens, restrictions come back and people stop spending again. And then we may have to do this whole thing all over again. Only time will tell.
---
You want fun? Baseball is giving it to us
On Friday, we asked Major League Baseball's players to start having fun and doing wild things on the field.
They responded with LOTS of fun stuff throughout opening weekend — especially when it came to cleats.
But there was absolutely nothing more entertaining than seeing Reds' pitcher Michael Lorenzen pitch in Vans. VANS, y'all.
Salute to this dude. I know them joints can't be comfortable. They absolutely cannot be. Hopefully they lined these up with a baseball insole before he got them. Vans shipped them to him already cleated.
Get this man a deal. Let him pitch in Vans all season long. Please, Sneaker Gods, for the love of everything good and fun. Let him do it.
---
The KYW Forum?
So over the weekend, I'd gotten in a bunch of discussions about what the sneaker game was missing and why we keep going back to the same sources to buy shoes even though they keep burning us over and over again.
A conversation I had with Engadget's Richard Lawler struck me. We were chatting about how using sneaker forums (i.e. NikeTalk) used to dilute the sneaker game's hype that feels so overpowering right now.
We weren't all using the same platforms to chase the same hyped pair of shoes. We discovered new, and different tastes by talking and engaging with other heads about deep cuts we loved.
So I wanted to know whether or not y'all would be interested in bringing setting up a little bit of a forum here?
It won't be NikeTalk, but it'll provide you with a section where you can just chop it up with other KYW readers about the day's stories, what you've copped, what you're looking at buying soon and from where.

It's a way to cut through all the hype. No, it won't net you a pair of Off-Whites at retail. But maybe you discover something new that takes you on a brand new sneaker journey. That's the fun part.
It's just a thought. And I haven't really worked it out all that well. I just want to know if y'all would be interested in it!
Here's a poll with a few questions for feedback. Take a few seconds to go through, and be honest. I'll love you the same, either way.
---
What's droppin', bruh?
---
That's a wrap for Monday! Thank you, once again, for your time this morning. I truly appreciate it.
Don't forget to hit that poll! And keep them eyes peeled for another sneaker giveaway! Coming soon, folks.
Til next time, family. As always, peace and love. Be easy. Be well. Be kind.
Signing off.
—Sykes 💯