The Kicks You Wear, Vol. 17 — Amazon is at it again
We're getting a bit tech-y today, y'all
Good morning! Happy Cyber Monday! Hopefully, y'all are either still off from work or back safely from travel out of town. Thanks for giving me a bit of your time today to start your week.
Today's shoutout goes to Dwyane Wade who just continues to shatter the stereotypes we always see about black fatherhood. Shoutout to him and his beautiful family.
With that out of the way, let's dig in.
---
Amazon is stealing stuff…again
(Photo by Piotr Cichosz on Unsplash)
Remember how Nike ditched Amazon because the e-commerce giant wouldn't stop third party sellers from selling counterfeit sneakers that looked like Nikes? Well, now Amazon is taking that to the next level with Allbirds. We've got some tech beef brewing.
Amazon is selling fake Allbird kicks — it's not a third party this time. Amazon's private label brand, 206 Collective, is creating shoes that are pretty much carbon copy's of Allbird's runners.
Here's what it looks like.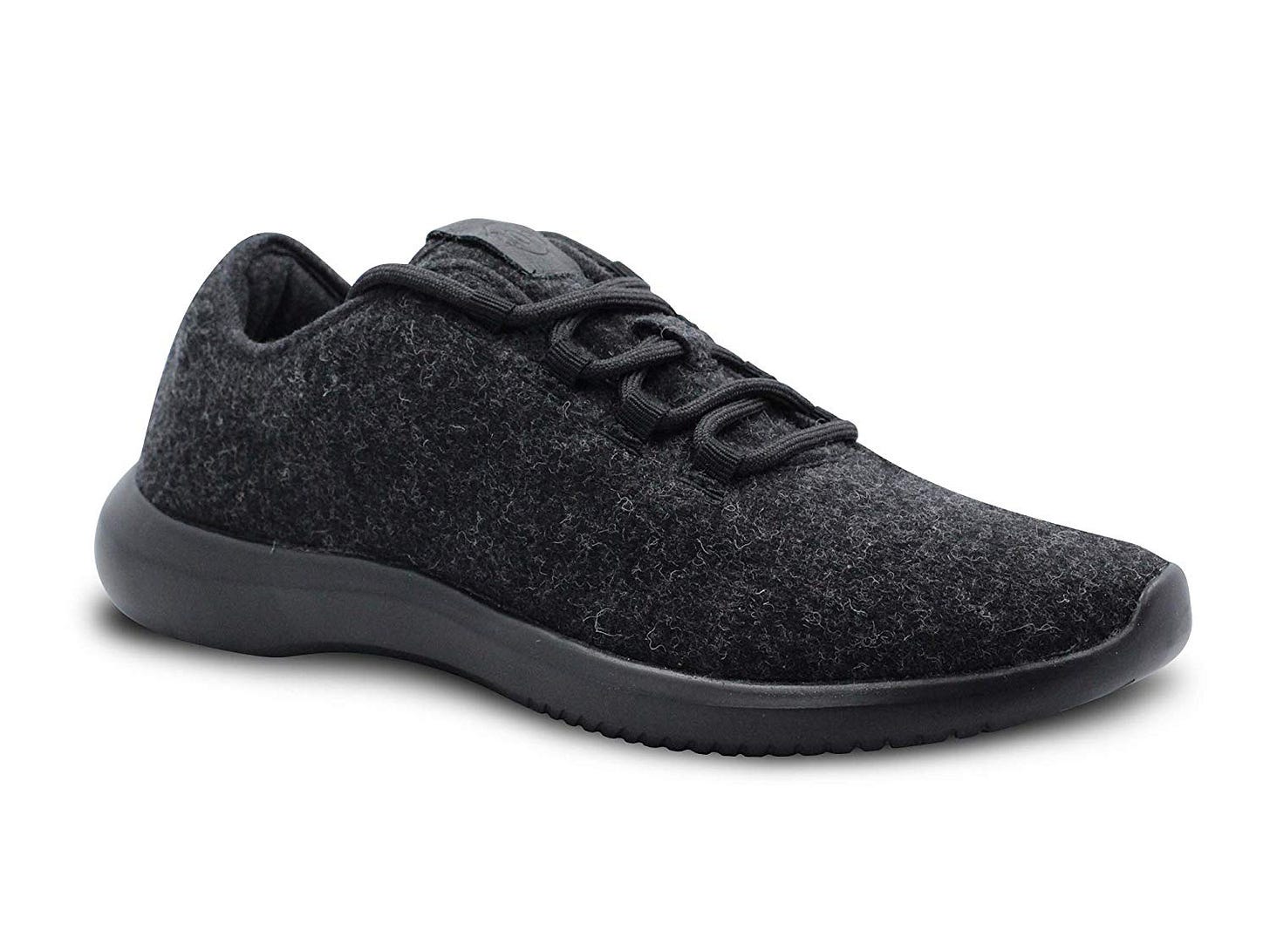 And here's what the Allbird version looks like.
The only differences you can easily spot are the logo on the tongue of the shoe and the shape of the midsole. Otherwise, these shoes are pretty much the same to the naked eye.
The tech bros at Allbirds are pissed, as they should be. Not only is Amazon stealing their design, but it's doing so without the same ethos. That's the big difference.
Allbirds' wool kicks are one of the most environmentally friendly kicks we have in the industry. It's Sweetfoam material, made from sugar cane, is fully renewable.

Amazon is selling their shoes without the renewable materials for less than half the price at $45. The environment is worse for it.
Allbirds Co-CEO Joey Zwillinger addressed Amazon in a brief post on Medium where he offered to help the company make a more environmentally friendly fake — which was pretty kind.
"You can use it. We want you to use it. If you replaced the oil-based products in your supply chain with this natural substitute (not just for one product, but all of them), we could jointly make a major dent in the fight against climate change. With the help of your immense scale, the cost of this material will come down for all users of this material, allowing for even broader adoption."
Reading that feels a bit odd. Typically, when a company steals from another company there's litigation that follows. Not only is Allbirds not suing, they're also offering to give their secret sauce away.
That's definitely calculated on their part. Zwillinger has said himself that it's too risky to sue Amazon.
"We're a company of about 500 people total. I would suspect Amazon has more than double that in just lawyers," he told CNBC back in September.
There is a bit of altruism tucked in there, though. Allbirds' recipe is open-sourced. Anyone can use it if they request it — even Amazon. They genuinely seem to want to do good for the environment. Amazon just doesn't seem to care because they haven't reached out on Sweetfoam yet.
Amazon could change a lot just by reaching out. Expecting them to probably isn't reasonable, but their Amazon's reach goes way further than Allbirds does at this point. Millions of people would be wearing sustainable kicks.
Amazon is a money machine so they don't really have a compelling reason to make a call to Allbirds. But there's a real chance to do some good here. It'd be great to see it actually happen.
---
Nike is diving deeper into handsfree technology
(Photo by Hermes Rivera on Unsplash)
We talked a bit about Nike's Flyease technology last week and how it felt like they missed a grand opportunity to push that a bit more. Turns out there's a lot more coming.
Nike recently announced a partnership with Handsfree Labs, Inc. Handsfree is a company based out of Utah that specializes in producing self lacing footwear tech.
The company already has a piece available called the "titanium arch" that uses a paddle entry and titanium plate system that let consumers slip into their shoes securely.

According to handsfree, the titanium arch works in all kinds of shoes including sandals, flats, chukkas, oxfords — you name it.
Aside from the titanium arch, Handsfree has three other pieces that they've yet to release that could come into play for Nike at some point. They're called the Power Band, the Cage and the Squeeze It.
The Handsfree vision fits right in to Nike's vision of a laceless future. Not only with its Flyease tech, but its Adapt tech, too.
Nike has been playing with laceless tech for a while — think back the Air Mags and how long they've teased us with those.

In recent years, the company is getting more serious with the technology, bringing it outside of fashion and giving it function with stuff like the Adapt BB and the UNVRS.
It's hard to say what we're going to get down the line as far as handsfree tech goes. Nike hasn't painted a full picture of what they're planning yet — probably because they don't exactly know.
If the Adapt BB and their other connected wearables are any sign, we'll be getting a lot more smart tech in the things we're wearing over the next decade or so. That's a pretty exciting thing to think about.
---
Kanye West was caught cheating on Adidas
And I oop! This is actually pretty funny. Kanye West was spotted out and about in Tokyo on a shopping spree, apparently, trying on Nike's.
Kanye was spotted trying on Nike ISPA Air Max 720's. Thoughts? 👀
It looks like he was trying on this pair of ISPA Air Max 720's. I can't tell what's on his right foot — it looks like it might be the Alien 380 — but he's clearly wearing two different shoes.
People were making a fuss about this on Instagram — it's not that serious. Typically, when someone who works for a big sneaker company wears a different brand that means they're trying to put together a deal. This ain't that.
West just signed a massive extension three years ago. He ain't going nowhere. I'm sure some Adidas execs aren't too thrilled with it, but whatever.
This is Kanye probably trying on another shoe to get a feel for it's fit and how he can potentially make it better on another Yeezy project. Competitors do this kind of thing all the time.
Yeezy is still Yeezy. That's not changing anytime soon.
---
Speaking of Yeezy and Kanye…
I'm an avid podcast listener and I stumbled upon Complex's Sneaker Podcast hosted by Matt Welty, Brendan Dunne and Joe La Puma.
In this week's episode they talked about, you guessed it, Kanye West and the "billion dollar" sneaker empire he's building. This was good content.
They touched on:
How the Yeezy 350 v2 has lost its cultural value as it's become a more mainstream shoe and how that's actually a good thing for Yeezy's growth.

West's claim that Yeezy is a $1.5 billion company and whether it will ever reach the level of Nike's Jordan Brand.

Adidas' history with partnering with entertainers over athletes and how it's paid off.

The future of the brand with Adidas and how the company navigate's West's polarizing personality to keep the shoes popping. (Plot twist: They don't really do much about it.)
We've talked about it on here before — I'm not really drinking the Kool-Aid Adidas is serving on Yeezy. I can see how the moves they're making are pushing them toward that, but I need to see the numbers behind it. You can read more on that here.
In the meantime, give the pod a listen. It's definitely worth your time.
---
What's droppin', bruh
---
That's it for Monday! Thank y'all for reading! Appreciate the love and support, as always. Tell a friend to tell another friend about The Kicks You Wear.
Be on the lookout for that end of year/decade"content coming soon. Plus, keep posting #TheKicksWeWear so we can share on Fridays!
Be easy. Be kind. Peace and love.
Signing off.
—Sykes 💯