The Kicks You Wear, Vol. 72 — Everything comes full circle
Shouts to Kanye
Good morning, folks! Welcome back to the Kicks You Wear! Thank you for giving me a bit of your time on this glorious Monday morning. Let's have a fantastic week.
Some news: One of our raffle winners from last week is choosing to pass along their win to another reader, so we're opening the draw back up again! Someone is getting lucky. We're going to draw again this evening. Be on the lookout!
Y'all bout ready?
---
"Let's go back, back to the Gap"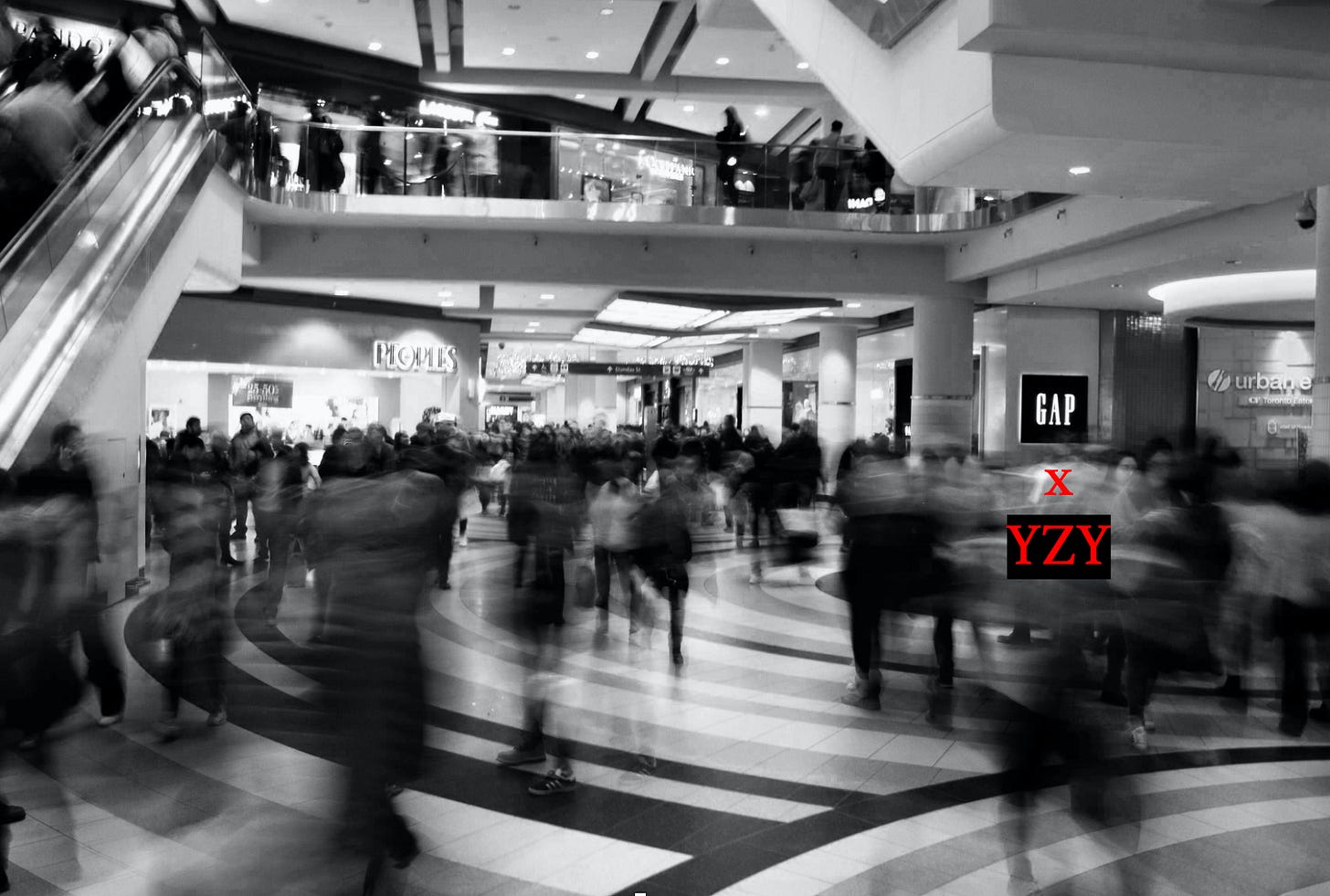 (Photo by Simon Champagne on Unsplash)
Folks, it took a long time for this Yeezy x Gap deal to manifest for Kanye West, but it's finally here. He seized his moment. 
He announced a collaboration between Yeezy and Gap on Friday, finally creating an avenue for more accessible apparel for his company that he's told us he's always envisioned. The deal is a real, massive commitment — not just some one-off capsule collection.
Let's dive into the details.
This is a big deal for Gap. Their net first quarter sales dropped 50%. But what was really alarming is that their online sales dropped 5% despite more people shopping online because of our coronavirus induced lockdown.
Basically, no one was buying Gap. The company was coming up short and this Yeezy deal provided them with a bit of a jolt. Stock surged by as much as 42% on Friday after the deal was announced. That's a big win.
For Kanye, this is the beginning of the actualization of a goal he's always had with Yeezy — to make it more accessible. Earlier this year, he talked about making Yeezy into the "McDonald's" of apparel. This is his chance at mass producing it. That's a win, too.
But deeper than that, this deal is the manifestation of one of the most memorable full circle moments Hip Hop has ever seen.
Kanye has been talking about Gap for decades now, starting back in 2004 with the College Dropout album. He rapped about how he was just a diversity hire when he worked there as a teen and how much he hated it.
Let's go back, back to the Gap
Look at my check—wasn't no scratch
So if I stole, wasn't my fault
Yeah, I stole—never got caught
They take me to the back and pat me
Asking me about some khakis
Fast forward 16 years later and he just legitimately saved the company from crashing. Gap needed this. Kanye wanted this. And that's a flex everyone loves to see. Especially from a Black creative who got it from out the mud.
Salute to Kanye. Now, we just have to get him to add pockets to these hoodies. Then we're really in business.
---
Under Armour is in BIG trouble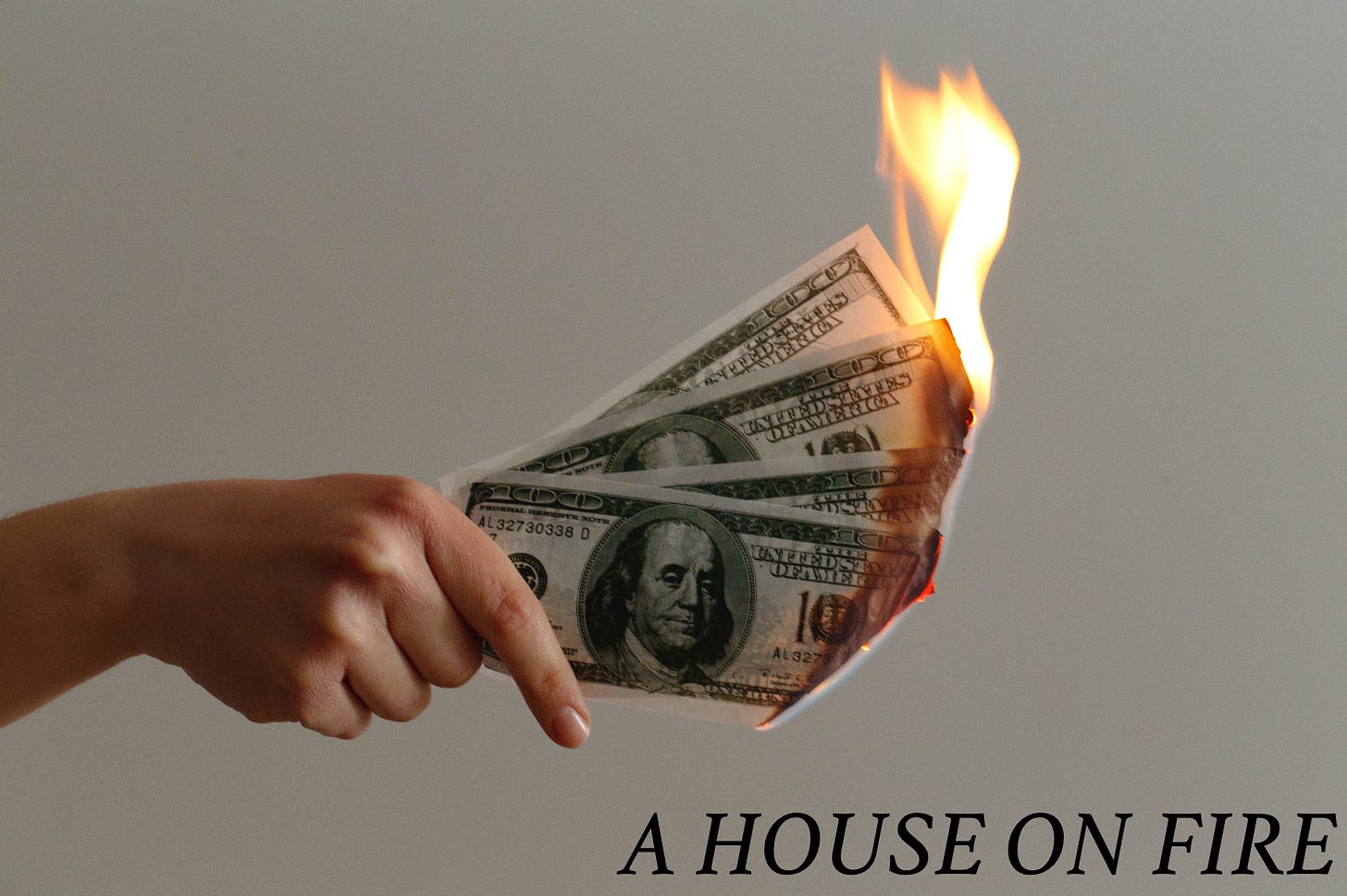 (Photo by Jp Valery on Unsplash)
Coronavirus has Under Armour in a real bind — so bad, that they were looking to buy out contracts with their endorsees. A few weeks ago, I thought buying out Steph Curry was in play. Turns out I was looking at the wrong target.
Instead, it's severing its ties with UCLA — one of the biggest collegiate sports entities out there. UCLA's 15-year, $280 million deal was part of a slew big deals dished out by UA in 2016.
Now, just four years later, the company is trying to terminate its agreement with UCLA. They say they aren't getting what they asked for.
"We have been paying for marketing benefits that we have not received for an extended time period. The agreement allows us to terminate in such an event and we are exercising that right," the company said in a statement.
That's where things get messy. We don't know what marketing benefits they're saying UCLA is failing to uphold.
What this ultimately seems to be is Under Armour trying to back out of a deal because of the financial state of the company. Under Armour bit off more than it could chew in 2016. They tanked in 2017 and now they're trying to get out of some of those deals.
Things aren't getting better. Their first quarter revenues were down 23% earlier this year and they projected a 50% or 60% dip in Q2.
And now, they'll probably have a big legal battle with UCLA on their hands. Yikes.
---
Nike is in some trouble, too
Coronavirus isn't just impacting Under Armour. Nike held its fourth quarter earnings call on Friday and the news was not good.
Their numbers are bad.
People are calling this dip a surprise but, unless you've been living under a rock in 2020, there's no way you should be surprised by this. This has happened to pretty much every other company across the retail industry — Nike is not immune.
The coronavirus is real. And it's not over, either. Everything is opening back up and people are going back out, but as they do numbers across the country continue to spike back up again.
There will probably be a bump of some sort in this next quarter, but nothing is going back to "normal" anytime soon. They should get used to this and the rest of us should, too.
---
Kobe's are finally coming back!
There's actual good news coming from Nike, though! We got some official pictures of some Kobe Protro 5's. They look incredible.
Nike has been trying to figure out how to continue to move Kobe's since his untimely passing. People have been circling his shoes like vultures, trying to cop them up to surge prices on the secondary market.
Seeing these might mean that we'll have another shot at buying some new Kobes, which is what the people have been looking for for months now.
Hopefully, this time, they fall into the right hands.
---
What's droppin', bruh
---
That's a wrap for Monday, folks! Thank you so much for giving me a bit of your time today. Have an amazing week!
Don't forget — there's another raffle today. Be sure to keep an eye on those e-mails! It'll come from mikedsykes@gmail.com. Be sure to add that and the Kicks You Wear to your contact list so anything you get from me goes straight to your regular inbox.
As always, family. Peace and love. Be easy. Be well. Be kind.
Signing off.
—Sykes 💯